From the Press Room
Fazoli's former CEO Carl Howard, Native Foods CEO Carin Stutz and Blaine Hurst, former Panera Bread CEO, make up the inaugural class of the Fast Casual Hall of Fame and will be honored at the annual Fast Casual Executive Summit. For over 20 years, fast casual concepts have been at the forefront of innovation in […]
Read more
FastCasual's annual "20 Brands To Watch" focuses on 20 brands that are setting trends. Nominations close Aug. 22. Just a few months ago, we celebrated the annual Fast Casual Top 100 Movers & Shakers, which recognizes the industry's most innovative companies. Now it's time to honor 20 emerging brands that boast the potential to become major […]
Read more
B2B ONLINE PUBLISHING
As an Internet-news pioneer for almost 20 years, Networld knows online journalism. We also know how to get results for our advertising clients, delivering marketplace performance in the form of leads, webinars, custom white papers and company showcases.
Executive Summits & Events
Our industry-leading events are attended by C-level executives and key decision makers.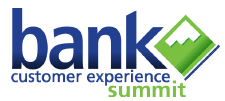 Next Generation ATMs, Digital Banking, and Mobile Payments
Growth. Leadership. Innovation.
New Strategies & Tech to Elevate the Customer Experience
Franchise Growth. Technology & Leadership
The Changing Landscape of Self-Service, Vending, Kiosks
CUSTOM CREATIVE SERVICES
Expand your marketing team's capabilities without adding staff. BOOM! Creative from Networld Media Group offers a number of creative services to ignite your brand…
Turning a spark into a flame.
Traditional agencies don't have time for sparks. They get paid to make big booms. We can take your sparks at any size and turn them into flames that will burn for a long time at a price that fits your budget. It only takes a spark to make your business BOOM!